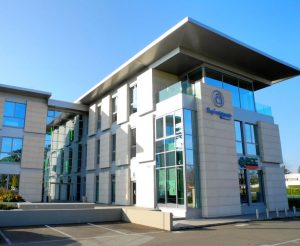 Confartigianato Bologna Metropolitana is a business association located in the Bologna area. It is part of a national system founded in 1946.
Bologna lies at the heart of Motor Valley, Packaging Valley and Medical Valley, all home to some of the world's biggest players in these industries. The cradle of quality Italian craftsmanship and culinary tradition, the Bologna area offers businesses excellent standards of service, is home to the world's oldest university and is noted for the quality of its lifestyle and facilities.
Strategically situated on Italy's most important crossroads, Bologna has a major international airport, is close to the industrial port of Ravenna and forms the hub of the Italian rail network. High-speed rail links can get you to Milan and Florence within an hour, Rome and Venice within two.
Moreover, a combination of strategic positioning, the motorway network and the presence of a freight terminal make the Bologna area particularly appealing; so it should come as no surprise that many major companies have made it their logistics base.
In addition to having a major European trade fair facility, the Bologna area boasts the world-class Autodromo Enzo e Dino Ferrari, the international racetrack in Imola that doubles up as a venue for major sporting events, concerts and conferences.
The network of businesses associated with Confartigianato Bologna Metropolitana can provide international companies – whether looking to set up operations here or take part in trade fairs – with skilled, professional assistance.
Confartigianato Bologna Metropolitana is the perfect partner for getting started on the Italian market, whether importing and marketing goods and services or opening production facilities or branch offices.
Confartigianato Bologna Metropolitana can provide foreign companies with assistance in all the following:
Obtaining easy terms of payment and incentives
Credit and financing
Tax and accounting services
Legal services
Labour relations and contracts
Finding property
Relations with public administration and the Italian government
Workplace safety and environmental standards
Communication, advertising and events
Attending fairs and other industry events
Contacts: